Office Supply
Office supplies are consumables and equipment regularly used in offices by businesses and other organizations, by individuals engaged in written communications, recordkeeping or bookkeeping, janitorial and cleaning, and for storage of supplies or data. The range of items classified as office supplies varies, and typically includes small, expendable, daily use items, consumable products, small machines, higher cost equipment such as computers, as well as office furniture and art.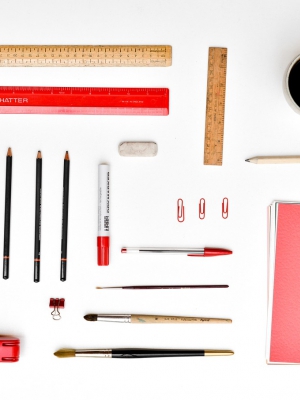 School Stationary
Stationery is a mass noun referring to commercially manufactured writing materials, including cut paper, envelopes, writing implements, continuous form paper, and other office supplies.[1] Stationery includes materials to be written on by hand (e.g., letter paper) or by equipment such as computer printers. Many shops that sell stationery also sell other school supplies for students in primary and secondary education.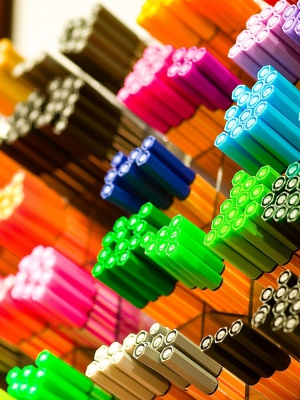 Craft Tools
Craft Director Tools are a suite of plug-ins developed by Craft Animations & Entertainment AB. The plug-ins are compatible with Autodesk's 3ds max, Maya and MAXON Computer GmbH's Cinema 4D and are used to create 3D Animation. Craft Director Tools can be divided into three parts: Simulation, Interactivity and Key-frames.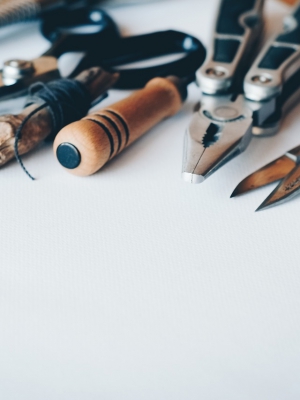 Text Books
A textbook or coursebook (UK English) is a manual of instruction in any branch of study. Textbooks are produced according to the demands of educational institutions. Schoolbooks are textbooks and other books used in schools.[1][2] Nowadays, most textbooks aren't published exclusively in printed format; many are now available as online electronic books.